Estimated reading time: 2 minutes
Viewed 1.980 times
---
Some rent a pedal boat, others prefer to sail. But as a copter pilot you definitely have the best view over Lake Ammersee, Bavaria – especially while enjoying a cafe latte in front of the lake restaurant.
Hint: check out our detailed review on the DJI Spark, including hints, tricks and mods.
DJI Spark: Ammersee Lake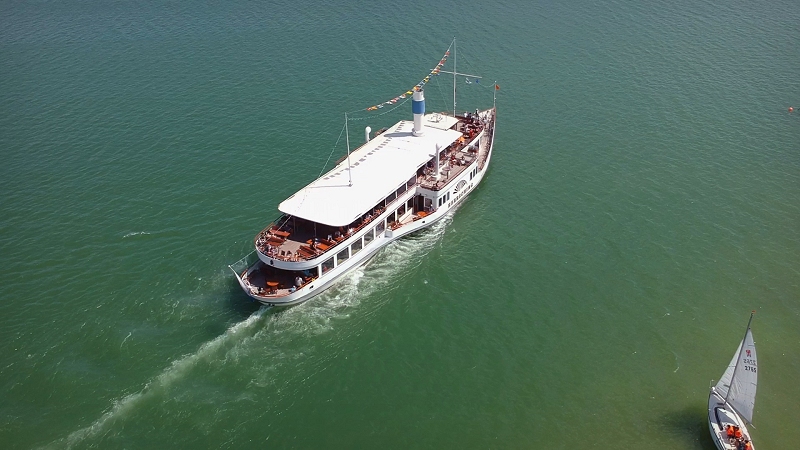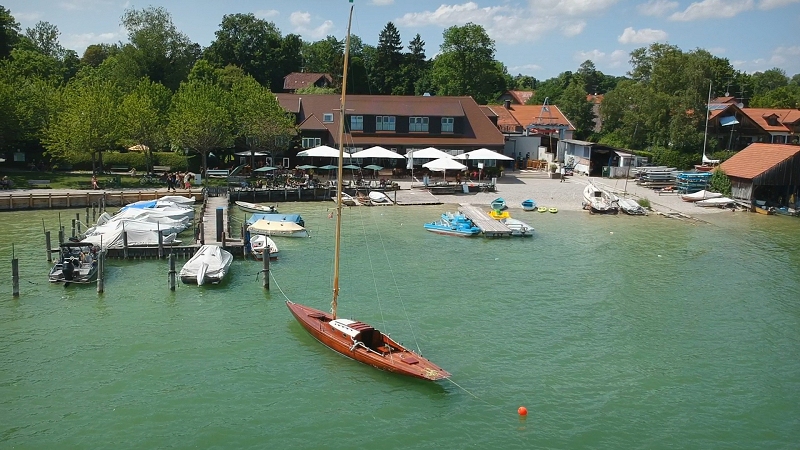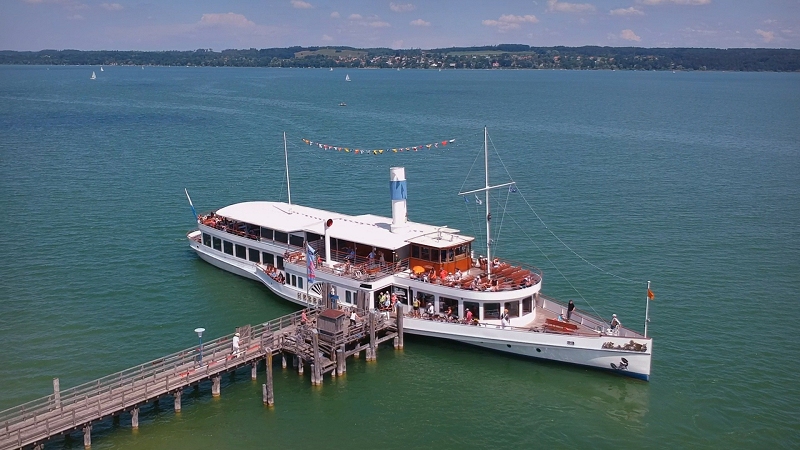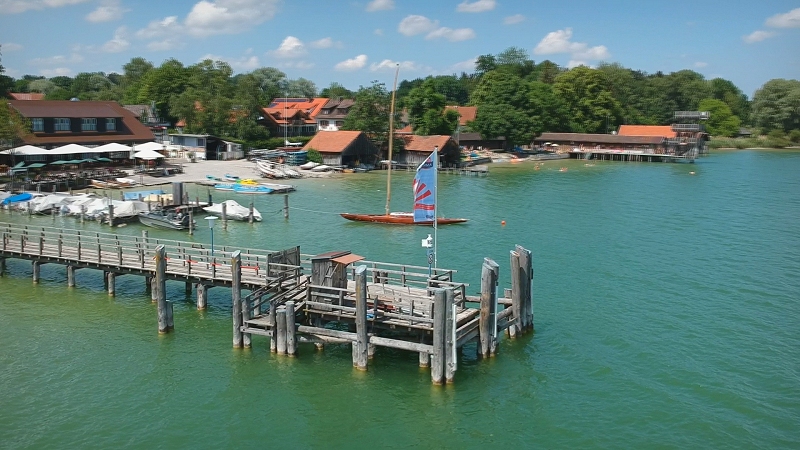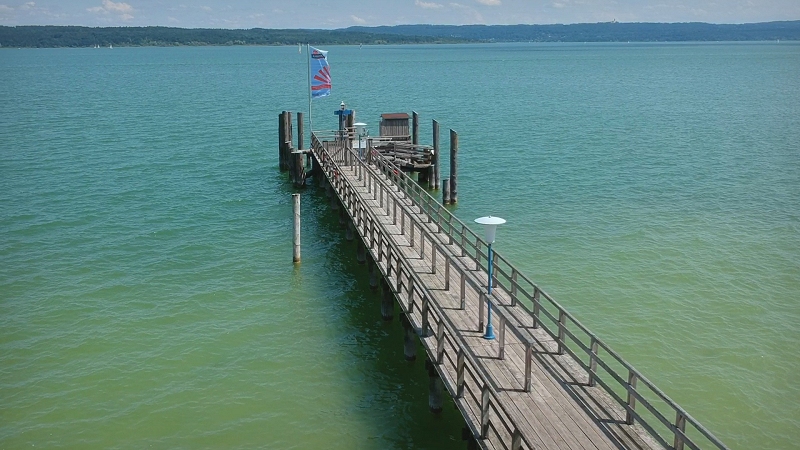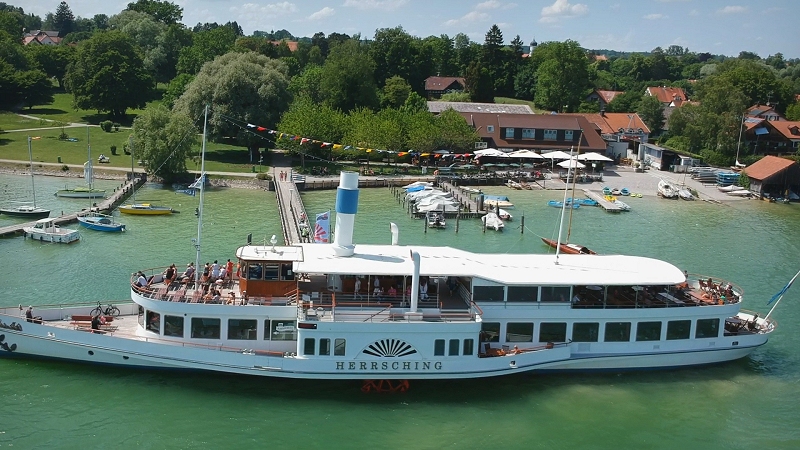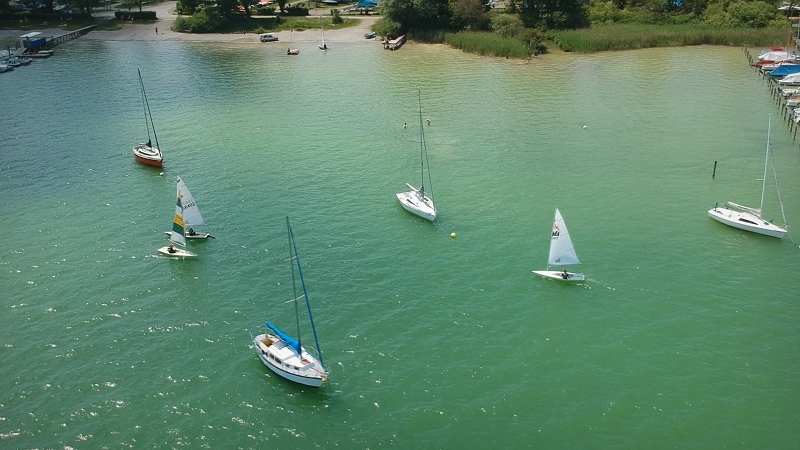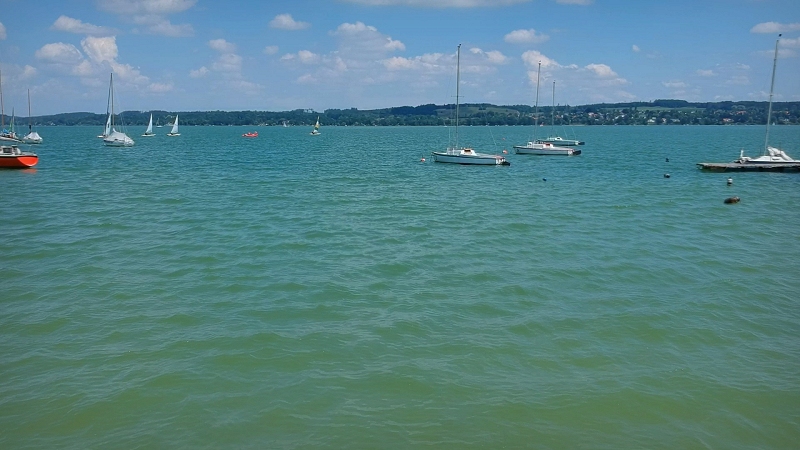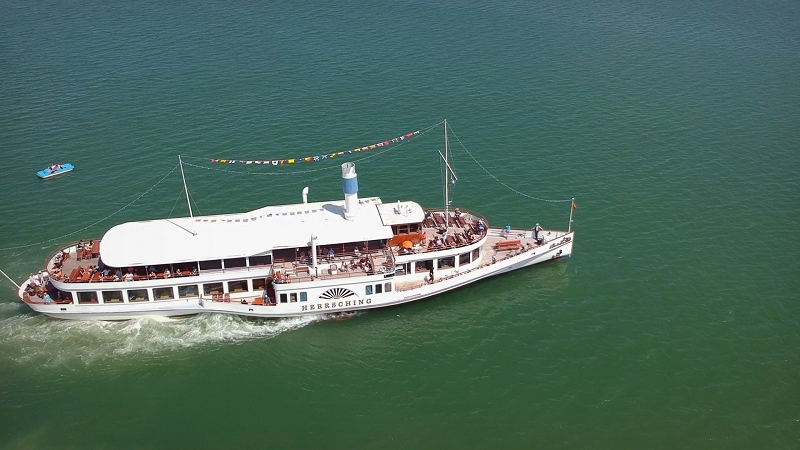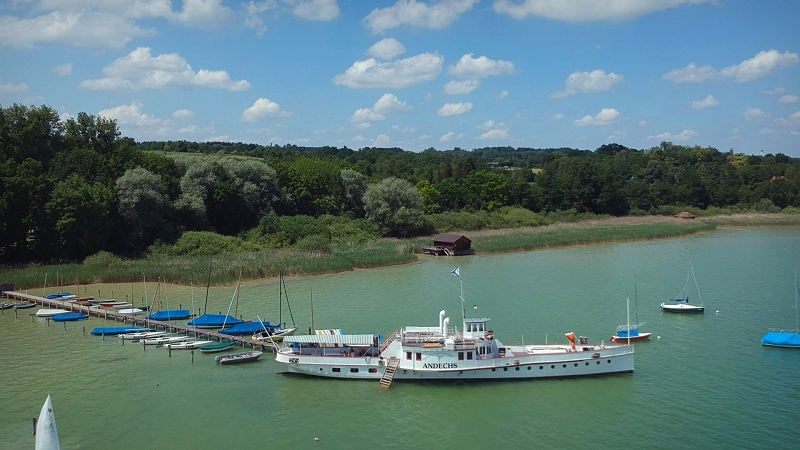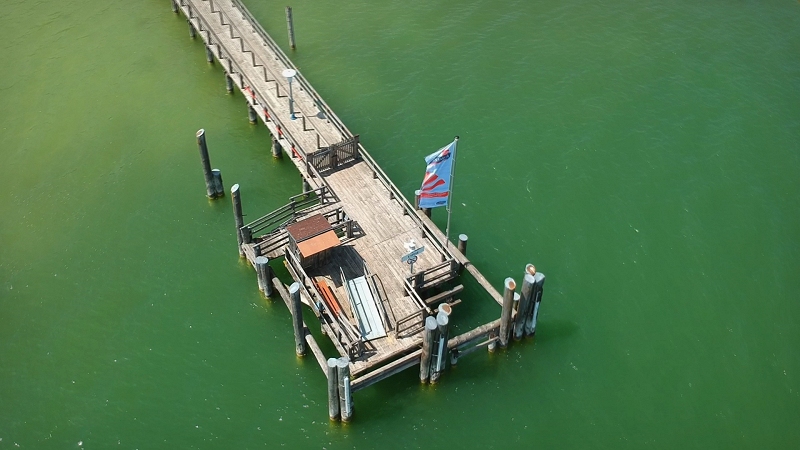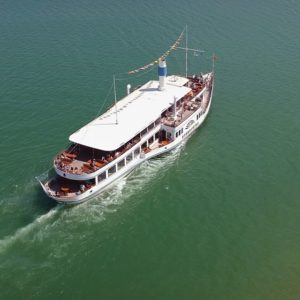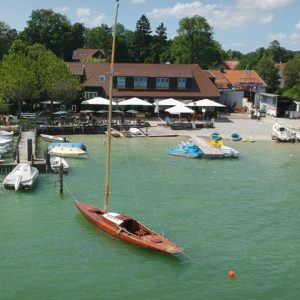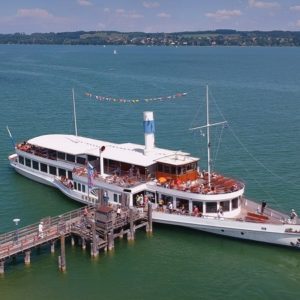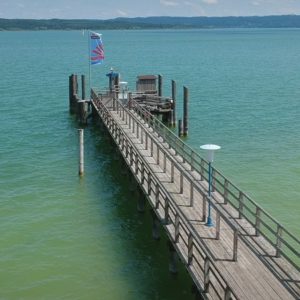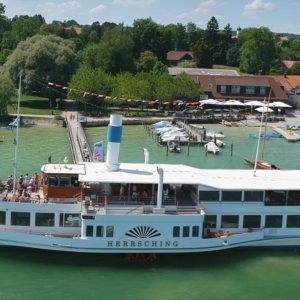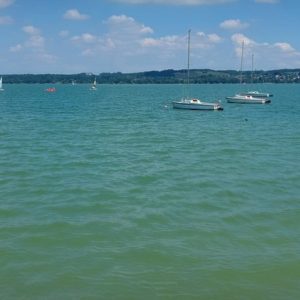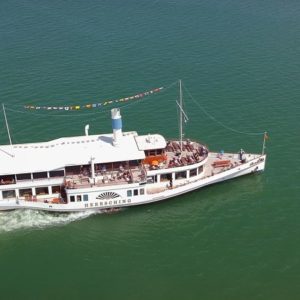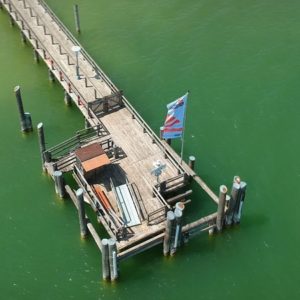 It's the hottest May since the weather records began. The sun is shining brightly and a pleasant breeze is blowing. Perfect weather to throw up the Spark again – this time on the charming western shore of Lake Ammersee, Bavaria.
Ammersee is the third largest lake in Bavaria after Chiemsee and Starnberger See (among the lakes located exclusively in Bavaria) and the northernmost pre-alpine lake. The lake has an area of about 47 square kilometers and a maximum depth of about 80 meters and is a popular destination for people from the Munich, Starnberger, Landsberger and Augsburg area. After I spent my childhood at the Ammersee and then had to move to Augsburg, I am still drawn back there again and again.
Lake Ammersee is, in my opinion, the most likeable lake in Bavaria. In contrast to Lake Starnberg, whose shores are full of villas and bungalows, the vast majority of the Ammersee shore, especially the eastern shore, is still freely accessible. Even the small towns and villages directly on the lake have retained their quiet and rural bavarian charm. Hotel castles and screeching tourist attractions are not to be found here. A climbing castle in the form of a wooden pirate ship at the Utting leisure area is the ultimate. On the other hand, there are many typical Bavarian beer gardens around the shore of the lake, where you can relax directly on the lake shore. One of the most beautiful beer gardens on the west bank is the "Alte Villa", right next to the camping area in Utting, where jazz bands play on Sundays.
In any case, a stress-free journey by train is recommended, either via the final stop Herrsching on the east bank of the Munich S-Bahn (Munich-Herrsching line) or with the Ammerseebahn, which runs along the entire west bank and comes from Augsburg. In this way, not only your own nerves are spared, but also those of the residents – and ultimately also the beautiful landscape.
The "Great Ammersee Tour" is definitely a great highlight. If you want to go across the lake by paddle steamer, you should consider a round trip on "Line A", which is regularly operated by a paddle steamer called "Diessen". The timetable is available here as PDF for download.
Video:
---
| | |
| --- | --- |
| We hope you like this blog. There is not only a lot of dedication, but also many, many hours of work involved. With the voluntary donation of an amount of your choice you support this project and keep it alive. | |
---